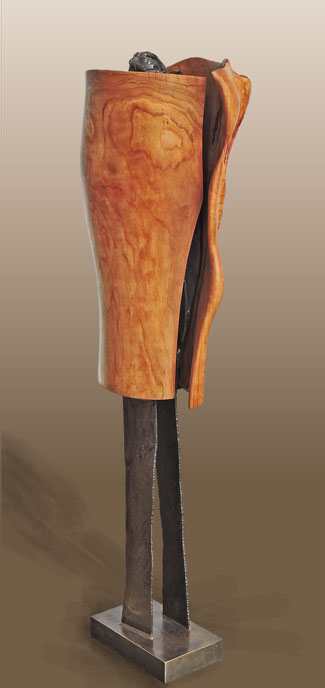 Shield Of Permutation
Changeling Series
2016
Cherry, Steel
47" x 14.25" x 11.5"
New beginnings, in their incubation phase, need to be protected as they emerge out of established forms of stability. The old guards more pliant organic forces serve as shielding energies as the future is birthed.

Changelings are small steps of change that may carry substantial consequences.
Private Collection