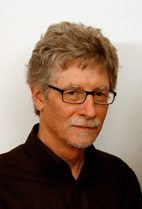 Sensual Imprint of Natural Materials
Conceptual Realism - Complexity - Contemporary Art
Norman's Masters of Sensuality
Earth sirens - clay, stone, wood – beckoned as mid-wives of creation, calling from collective consciousness sensuality of being. In early creative experience clay's tactile characteristics guided sensitivity towards pliability of living form.
Much earlier in life stone began an unlikely crooning by way of toil at clearing rocks from The Land's grain fields. Much later stone - archetypal purveyor of Universal Life Spirit - energized creativity, and drew Norman away from clay into an extended exploration of collective psyche's nuanced sensibilities of universal life spirit. Quarries provided 'stones of life' to Norman.
At brother's guiding into the land's "Great North Woods": the heartwood of old growth nobility serenaded. Earth spirit rebirthing the new, cutting away decay of time from Nature's windfall, a nurturing of psychic human energy by Earth's ancient life-forms.
As earth, humanity, universal Life speak, wonderings as to what integrates these physical lifeforms, meaning of relational dependencies evolves. Spirit shifts consciousness towards original creation of metal: an intentional transformation of stone - universal life spirit - into new substances designed to implement specific purposeful physical qualities. Materially, metal purveys purposeful intention as a seminal spirituality within creative process; celestial and terrestrial energies melding into One Spirit. Metal, universal siren of intentional shape shifting trills spiritual creative energies.
Purpose of intention shapes formal characteristics. Spirituality can be purveyed through logical rigidity of geometry, as production. Fluid flexibility of intuition can create new alternatives. Each serve specific purposeful outcomes. Characteristics of physical form mirror and are one with quality of mindful spirituality - creating psyche, a real place and space where aspects of physicality and ethereal cosmic energies become One Holistic Spirituality. And so Natural Order manifests.
Norman Epp
Pueblo West, Colorado