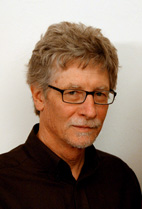 Sensual Imprint of Natural Materials
Conceptual Realism - Complexity - Contemporary Art
A Journey
Rebirthing: New perceptions materializing through melding remnants of the past, hints from broken shapes hidden beneath natural decay, artifacts seldom recognized: A fascinating mind journey.
Through Life Spirit Norman works in solidarity with The Land in collusion with Earth's natural resources. This collaboration conjures natural forms, at once reminiscent of earthly features yet figuratively rendered. Integration of figurative motif with Earth's much more expansive body bespeaks consciousness of an inseparable Oneness of Humanity with Earth.
Remnant fragments of an Earth-Human symbiosis: forms of physical, conceptual, psychological and experiential history, creating fascinating relationships. These energies are searched out. What humans once were, have evolved into, need to become in order to continue to-be, these cannot be separated. Non-remembrance of antecedence does not refute human sensibility that quality of our being in oneness with the Earth's destiny, is the journey of human destiny.
Structured fragmentary remembrances of humanity's many faceted heritages, informed conceptual vignettes of being human: In his work Norman glimpses these stepping-stones, dispels mists and moves creation towards sensual integration of earth's and humanities eons spent together, fostering the response of need for new direction towards continuity in that joining.
Norman Epp
Pueblo West, Colorado